Whites and Browns: A Contrastive Study of Metadiscourse in English Newspaper Editorials
Abstract
Metadiscourse is an interesting field of inquiry which is believed to play a vital role in organizing and producing persuasive writing. It is a set of linguistic devices used to communicate attitudes and mark the structural properties of a text. The study aimed to investigate whether native and non-native varieties of English varieties are similar or different from each other from the perspective of interactional meta-discourse markers. The study as contrastive rhetoric research scrutinized a corpus of 900 newspapers editorials (450 written in native English newspapers and 450 written in non-native English newspapers). Editorials were culled from 15 native English newspapers belonging to three native English countries, England, America and New Zealand, and 15 non-native English newspapers belonging to three non-native English countries, Pakistan, India and Sri Lanka. Based on the model of metadiscourse given by Hyland (2005), interactional metadiscoursive resources were analyzed. The frequencies of interactional metadiscourse markers in both native and non-native varieties were counted and compared with each other. The results disclosed that there were worth-pointing differences between the native and non-native English editorialists in the use of interactional metadiscourse markers. Two different varieties of English editorials showed variations particularly in the use of hedging and self-mention markers. On the whole, findings suggested that the use of interactional metadiscourse markers in native English editorials were more frequent than those in non-native English editorials which made their writings more appealing and convincing.
Keywords: metadiscourse, native, non-native, newspaper, editorials
References
Abdollahzadeh, E. (2007). Writers' presence in English and Persian newspaper editorials. Paper presented at the 34th International Systemic Functional Grammar, July 2007, Denmark.
Ädel, A. (2006). Metadiscourse in L1 and L2 English (Vol. 24). John Benjamins Publishing.
Ansary, H., &Babaii, E. (2009). A cross-cultural analysis of English newspaper editorials: a systemic-functional view of text for contrastive rhetoric research. RELC Journal, 40(2), 211-249.
Bhatia, V. (1993). Language use in professional settings. Applied Linguistics and Language Study.) London: Longman.
Connor, U. (1996). Contrastive rhetoric: Cross-cultural aspect of second-language writing. Cambridge University Press.
Crismore, A. (1984). The rhetoric of textbooks: Metadiscourse. Journal of Curriculum Studies, 16(3), 279-296.
Crismore, A., Markkanen, R., & Steffensen, M. S. (1993). Metadiscourse in persuasive writing: A study of texts written by American and Finnish university students. Written communication, 10(1), 39-71.
Fuertes-Olivera, P. A., Velasco-Sacristán, M., Arribas-Baño, A., & Samaniego-Fernández, E. (2001). Persuasion and advertising English: Metadiscourse in slogans and headlines. Journal of pragmatics, 33(8), 1291-1307.
Gee, J. P. (2004). An introduction to discourse analysis: Theory and method. Routledge.
Ghahremani Mina, K., & Biria, R. (2017). Exploring Interactive and Interactional Metadiscourse Markers in Discussion Sections of Social and Medical Science Articles. International Journal of Research in English Education, 2(4), 11-29.
Harris, Z. S. (1959). The transformational model of language structure. Anthropological Linguistics, 27-29.
Hyland, K. (1994). Hedging in academic writing and EAF textbooks. English for specific purposes, 13(3), 239-256.
Hyland, K. (1998a). Persuasion and context: The pragmatics of academic metadiscourse. Journal of Pragmatics, 30, 437-455.
Hyland, K. (1998b). Boosting, hedging and the negotiation of academic knowledge. Text-Interdisciplinary Journal for the Study of Discourse, 18(3), 349-382.
Hyland, K. (1999). Talking to students: Metadiscourse in introductory coursebook. English for specific purposes, 18(1), 3-26.
Hyland, K. (2000). Disciplinary Discourses: Social Interactions in Academic Writing. London: Longman.
Hyland, K. (2004). Disciplinary discourses, Michigan classics ed.: Social interactions in academic writing. University of Michigan Press.
Hyland, K. (2005). Metadiscourse: Exploring interaction in writing. London: Continuum.
Hyland, K. (2010). Metadiscourse: Mapping interactions in academic writing. Nordic Journal of English Studies, 9(2), 125-143.
Hyland, K., & Tse, P. (2004). Metadiscourse in academic writing: A reappraisal. Applied linguistics, 25(2), 156-177.
Kaplan, R. B. (1966). Cultural thought patterns in intercultural education. Language learning, 16 (1), 1-20.
Kuhi, D., & Behnam, B. (2011). Generic variations and metadiscourse use in the writing of applied linguists: A comparative study and preliminary framework. Written Communication, 28(1), 97-141.
Mauranen, A. (1993). Contrastive ESP rhetoric: Metatext in Finnish-English economics texts. English for specific Purposes, 12(1), 3-22.
Milne, E. D. (2003). Metadiscourse revisited: a contrastive study of persuasive writing in professional discourse. Regreso al metadiscurso: estudio contrastivo de la persuasión en el discurso profesional. Estudios ingleses de la Universidad Complutense, 11, 29-52.
Moreno, A. I. (1997). Genre constraints across languages: causal metatext in Spanish and English RAs. English for Specific Purposes, 16(3), 161-179.
Mur-Dueñas, P. (2011). An intercultural analysis of metadiscourse features in research articles written in English and in Spanish. Journal of pragmatics, 43(12), 3068-3079.
Toumi, N. (2009). A model for the investigation of reflexive metadiscourse in research articles. Language Studies Working Papers, 1, 64-73.
Valero-Garcés, C. (1996). Contrastive ESP rhetoric: Metatext in Spanish-English economics texts. English for Specific Purposes, 15(4), 279-294.
DOI:
https://doi.org/10.18326/rgt.v14i1.%25p
Refbacks
There are currently no refbacks.
Copyright (c) 2021 Muhammad Imtiaz Shahid, Hafiz Muhammad Qasim, Muhammad Hasnain

This work is licensed under a
Creative Commons Attribution-ShareAlike 4.0 International License
.
English Education Department, State Institute for Islamic Studies (IAIN) Salatiga, Indonesia
1979-8903
(Print) and
2503-040X
: (Online)
In the aim of improving the quality of the Journal since 19
th
October 2016 this journal officially had made cooperation with
ELITE Association Indonesia
(The association of Teachers of English Linguistics, Literature & Education). See
The MoU Manuscript
.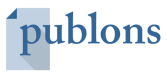 Click for More....
REGISTER JOURNAL :
http://journalregister.iainsalatiga.ac.id/
is licensed under a
Creative Commons Attribution-ShareAlike 4.0 International License