Cross Cultural Conflicts in Not Without my Daughter
Abstract
This study aims to identify and analyze the cultural conflicts between the main characters in the novel Not Without my Daughter (NW). The analysis was carried out through the following process. The first procedure related to problems of classification i.e. cross cultural conflicts. The next phase of data analysis related to the colletion data of cross cultural conflicts in NW. The last phase is presentation the result of the analysis that had been conducted in this research. Having analyzed the data, the researcher concludes  that cultural conflicts occured in NW because of  stereotype, prejudice, and ethnocentrism. Cultural conflicts can be prevented if we increase our awareness of our own attitudes and learn to be sensitive to cross-cultural differences. However, if we develop intercultural sensitivity, it does not mean that we need to lose our cultural identities-but rather that we recognize cultural influences within ourselves and within others.
Keywords: Culture; Cross-Cultural Conflict; Culture Understanding


Keywords
Culture, Cross-Cultural Conflict, Culture Understanding
DOI:
https://doi.org/10.18326/rgt.v4i2.214-240
Refbacks
There are currently no refbacks.
Copyright (c) 2011
License URL:
https://creativecommons.org/licenses/by-sa/4.0/
English Education Department, State Institute for Islamic Studies (IAIN) Salatiga, Indonesia
1979-8903
(Print) and
2503-040X
: (Online)
In the aim of improving the quality of the Journal since 19
th
October 2016 this journal officially had made cooperation with
ELITE Association Indonesia
(The association of Teachers of English Linguistics, Literature & Education). See
The MoU Manuscript
.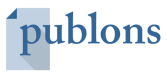 Click for More....
REGISTER JOURNAL :
http://journalregister.iainsalatiga.ac.id/
is licensed under a
Creative Commons Attribution-ShareAlike 4.0 International License