The Structure of Teacher's Directives of the English Lecturers of Muhammadiyah University Semarang
Abstract
Teacher's directive is an interesting item to discuss since it can be elaborated into command, order, request, and advice. Furthermore, it can be developed that teacher's directive has several structures. The structure of teacher's directives can be classified into three kinds: imperative, interrogative, and declarative. I would like to discuss about the various forms by which directives are realized in the classroom in this study. The subjects of the study were 10 English lecturers of Muhammadiyah University Semarang. The instrument of the study is DCT questionnaires, which is consisted of 10 certain situations. The result shows that most of the subjects of study prefer to produce declarative with 74 utterances (50%). Second, they choose imperative with 50 utterances (34%). Next, they construct interrogative with 23 utterances (16%). Declaratives provide powerful directives than the other types. Declaratives gain an explicit expression. Teachers like to use declaratives, since declaratives are understandable. It will minimize the misinterpretation from the students.
keywords; illocutionary act; directives; teacher's directives; the structure of teacher's directives.
Keywords
illocutionary act, directives, teacher's directives, the structure of teacher's directives
DOI:
https://doi.org/10.18326/rgt.v4i2.147-162
Refbacks
There are currently no refbacks.
Copyright (c) 2011
License URL:
https://creativecommons.org/licenses/by-sa/4.0/
English Education Department, State Institute for Islamic Studies (IAIN) Salatiga, Indonesia
1979-8903
(Print) and
2503-040X
: (Online)
In the aim of improving the quality of the Journal since 19
th
October 2016 this journal officially had made cooperation with
ELITE Association Indonesia
(The association of Teachers of English Linguistics, Literature & Education). See
The MoU Manuscript
.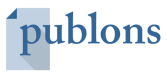 Click for More....
REGISTER JOURNAL :
http://journalregister.iainsalatiga.ac.id/
is licensed under a
Creative Commons Attribution-ShareAlike 4.0 International License