Women in Achebe's Novel "Things Fall Apart"
Abstract
This paper explores the image of women in Chinua Achebe novel's
Things Fall Apart
. As the prominent postcolonial writer, Achebe has a vivid expression describing the social cultural values of the Ibo community in Nigeria, Africa. Analysis of the novel is done through the perspective of postcolonial feminism. Postcolonial feminism finds the relation and intersection between Postcolonialism and feminism. This interplay is interesting to observe. The findings show that in traditional patriarchal culture as in the novel, women are portrayed happy, harmonious members of the community, even when they are repeatedly beaten and barren from any say in the communal decision-making process and constantly reviled in sayings and proverbs. However some other interesting findings are that the women also have big role in the belief system of the community, and in Achebe's novel he made it an amusement, for example by punishing Okonkwo because of his beating to his wife in the sacred time.
 Keywords: Postcolonial Feminism;  Traditional Patriarchal Culture;  Community
Keywords
Postcolonial Feminism, Traditional Patriarchal Culture, Community
DOI:
https://doi.org/10.18326/rgt.v3i1.37-50
Refbacks
There are currently no refbacks.
Copyright (c) 2010
License URL:
https://creativecommons.org/licenses/by-sa/4.0/
English Education Department, State Institute for Islamic Studies (IAIN) Salatiga, Indonesia
1979-8903
(Print) and
2503-040X
: (Online)
In the aim of improving the quality of the Journal since
19th October 2016
this journal officially had made cooperation with
ELITE Association Indonesia (The association of Teachers of English Linguistics, Literature & Education)
. See
The MoU Manuscript
.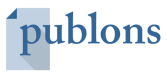 Click for More....
REGISTER JOURNAL :
http://journalregister.iainsalatiga.ac.id/
is licensed under a
Creative Commons Attribution-ShareAlike 4.0 International License