Transformational Linguistics and the Implication Towards Second Language Learning
Abstract
The essence of Chomsky's approach to language is the claim that there are linguistic universals in domain of syntax. He felt confident to show that syntax can be defined for any given language. For Chomsky, the nature of such mental representations is largely innate, so if a grammatical theory has explanatory adequacy it must be able to explain the various grammatical nuances of the languages of the world as relatively minor variations in the universal pattern of human language. In teaching English as L2, therefore knowing syntax and grammar of the language is important. Transformational Generative Grammar gives adequate elaboration in understanding them. Thus, the learners are expected to be able to avoid such ambiguity in interpreting the deep structure of a sentence since ambiguity will lead other people as the listeners or hearers of the speakers to misinterpret either consciously or unconsciously.
 Keywords: Surface Structure;   Deep Structure;  Constituent;  Transformation
Keywords
Surface Structure, Deep Structure, Constituent, Transformation
DOI:
https://doi.org/10.18326/rgt.v3i1.23-36
Refbacks
There are currently no refbacks.
Copyright (c) 2010
License URL:
https://creativecommons.org/licenses/by-sa/4.0/
English Education Department, State Institute for Islamic Studies (IAIN) Salatiga, Indonesia
1979-8903
(Print) and
2503-040X
: (Online)
In the aim of improving the quality of the Journal since 19
th
October 2016 this journal officially had made cooperation with
ELITE Association Indonesia
(The association of Teachers of English Linguistics, Literature & Education). See
The MoU Manuscript
.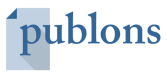 Click for More....
REGISTER JOURNAL :
http://journalregister.iainsalatiga.ac.id/
is licensed under a
Creative Commons Attribution-ShareAlike 4.0 International License