Descriptive Analysis of Writing Composition from the Ideas to the Paragraph
Abstract
What are the ways to discover the ideas to write? How to organize the ideas into the paragraph? To answer these questions, the writer conducted a qualitative research that the object of the research is writing composition on the discovering the ideas and organize it into paragraph. The writer used descriptive method. For obtaining the data, the writer used library method as the instrument and used secondary sources that constituted secondhand information, such as reference book. Meanwhile, in analyzing the data, the writer used an expository writing. There were several ways in discovering ideas as the result of this study. Those included remembering experience, getting people opinion about particular subject by giving evidence, finding a great deal by asking other people about their experience and going to the library to get any ideas. Whereas, to organize the ideas into paragraph, someone has to do some steps, such as selecting a subject, planning a composition and making an outline.
Keywords: Writing Composition; Idea;  Paragraph
Keywords
Writing Composition, Idea, Paragraph
DOI:
https://doi.org/10.18326/rgt.v1i2.135-148
Refbacks
There are currently no refbacks.
Copyright (c) 2008
License URL:
https://creativecommons.org/licenses/by-sa/4.0/
English Education Department, State Institute for Islamic Studies (IAIN) Salatiga, Indonesia
1979-8903
(Print) and
2503-040X
: (Online)
In the aim of improving the quality of the Journal since 19
th
October 2016 this journal officially had made cooperation with
ELITE Association Indonesia
(The association of Teachers of English Linguistics, Literature & Education). See
The MoU Manuscript
.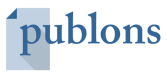 Click for More....
REGISTER JOURNAL :
http://journalregister.iainsalatiga.ac.id/
is licensed under a
Creative Commons Attribution-ShareAlike 4.0 International License