The Role of Computer Assisted Language Learning (CALL) For English Language Learning of Elementary and High Schools In Indonesia
Abstract
Computer Assisted Language Learning (CALL) or in another word collaborating computer with the classroom component to enhance language learning has a long history of pedagogical development since 1950 until nowadays which started with the simple program into microcomputers. It covers all learning processes using computers which advance the language skills of the learners. In the language courses, CALL is implemented by using several applications but this essay will solely mention 8 applications out of many. The study cases prove that those implementations offer several great values toward academic life. However, in order to achieve successful implementation, the pre-conditions or requirements of the CALL implementation must be fulfilled. In Indonesia, the advent of some hindrances such as cost, teacher trainings are the main issues to fulfil those requirements. Alternatively, several recommendations are proposed to refute the problems such as schools and local government cooperation, customisation learning technology and peer school teaching.
 Keywords:  CALL; Language Learning; Elementary and High Schools
Keywords
CALL, Language Learning, Elementary and High Schools
DOI:
https://doi.org/10.18326/rgt.v5i2.107-122
Refbacks
Copyright (c) 2012
License URL:
https://creativecommons.org/licenses/by-sa/4.0/
English Education Department, State Institute for Islamic Studies (IAIN) Salatiga, Indonesia
1979-8903
(Print) and
2503-040X
: (Online)
In the aim of improving the quality of the Journal since 19
th
October 2016 this journal officially had made cooperation with
ELITE Association Indonesia
(The association of Teachers of English Linguistics, Literature & Education). See
The MoU Manuscript
.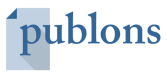 Click for More....
REGISTER JOURNAL :
http://journalregister.iainsalatiga.ac.id/
is licensed under a
Creative Commons Attribution-ShareAlike 4.0 International License