The Influence Of Listening Habits Of English Songs Toward Vocabulary Mastery
Abstract
 The objectives of the study are as follows: (1) to find out the intensity of the students" habit in listening English songs, (2) to find out the students" mastery of English vocabulary, (3) to find out the influences of listening habit of English songs towards vocabulary mastery. This is a descriptive qualitative study. The subjects of study were the third year students of MAN I Temanggung. The result of the research are as follow: (1) the majority of the students" listening habits of English songs is good enough that falls on the scores of 68-83, (2) the majority of the students" vocabulary mastery is fair that falls on the scores of 65-79, (3) there is a positive influence of listening habits of English songs toward vocabulary mastery.
 Key Words: Listening habit; English songs; Vocabulary mastery.
References
Arikunto, Suharsimi. 1993. Prosedur Penelitian Suatu Pendekatan
Praktek. Yogyakarta : Rineka Cipta.
Brown, Douglas. 1980. Principle of language Learning. New Jersey : Prentice Hall.
Collins. 1988. English Language Teaching.
Encyclopedia Americana,vol.25, 1988.
Finnochiaro, Marry. 1974. The Foreign Language Learner, A Guide for Teacher. New York : . Regents Publising Company.
Hatch, Evelyn, and Brown, Cheryl.1958. Vocabulary, Semantics and Language. California : Cambridge University Perss.
Hornby. 1981. Oxford Advanced Learners Dictionary of Current English, London : Oxford University.
Kartono, Kartini. 1990. Metodologi Riset Sosial, Bandung : Manar Maju. Longman. 1981. Longman Dictionary of Contemporary English. Great
Britain : Pitman Perss.
McCharty, Michael. 1990. Vocabulary, Oxford University Press.
Rose, Colin and J. Nicholl, Malcolm. Accelerated Learning for the 21st Century. Nuansa.
Sudjana, Nana.1989.Tuntunan Penyusunan Karya Ilmiah. Bandung : Sinar Baru.
Tarigan, Henri Guntur. 1989. Pengajaran Kosa Kata, Angkasa, Bandung.
DOI:
https://doi.org/10.18326/rgt.v2i1.63-80
Refbacks
There are currently no refbacks.
Copyright (c) 2009
License URL:
https://creativecommons.org/licenses/by-sa/4.0/
English Education Department, State Institute for Islamic Studies (IAIN) Salatiga, Indonesia
1979-8903
(Print) and
2503-040X
: (Online)
In the aim of improving the quality of the Journal since 19
th
October 2016 this journal officially had made cooperation with
ELITE Association Indonesia
(The association of Teachers of English Linguistics, Literature & Education). See
The MoU Manuscript
.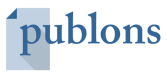 Click for More....
REGISTER JOURNAL :
http://journalregister.iainsalatiga.ac.id/
is licensed under a
Creative Commons Attribution-ShareAlike 4.0 International License