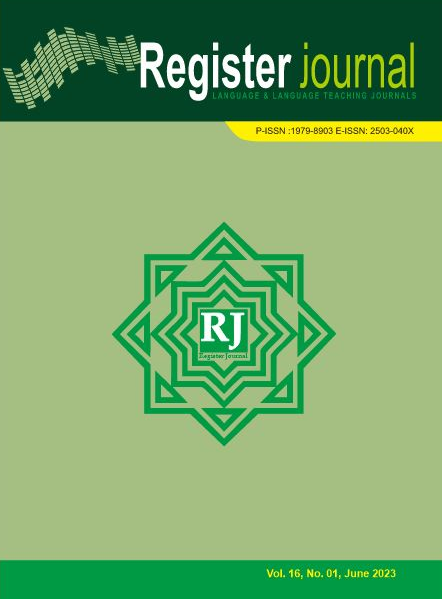 Announcements
Good News: 2022 JCI's Score Improvement of REGISTER JOURNAL

The Journal Citation Indicator is a measure of the average Category Normalized Citation Impact (CNCI) of citable items (articles & reviews) published by a journal over a recent three year period. It is used to help you evaluate journals based on other metrics besides the Journal Impact Factor (JIF).

The JCI 2022 of REGISTER JOURNAL 

more detailed info: https://drive.google.com/file/d/1WDQpnFivuoo7-C0adGNYFLRKS84SR0fB/view

Posted: 2022-06-28
More...

For Your Info: Publication Flow of REGISTER JOURNAL

Posted: 2022-04-27
More...
Vol 15, No 2 (2022): REGISTER JOURNAL
This issue is in progress and subject to change.
Table of Contents
Articles

This article has been read 166 times.
| | | |
| --- | --- | --- |
| | Soeurn Chenda, Safnil Safnil, Syafryadin Syafryadin | |

This article has been read 373 times.