A B C D E F G H I J K L M N O P Q R S T U V W X Y Z All
N
Nafi', Nahar Nurun
, Universitas Sebelas Maret (Indonesia)
Nasir, Hafiz
, M.Phil Scholar, NCBA&E, Multan, Pakistan
Nasir, Ihsan Abdul
, UIN SGD Bandung
Nazil Iqdami, Muhammad
, Masters of Education, The University of Georgia, USA
Noorsanti, Parwati Hadi
, FIB, Universitas Airlangga, Surabaya,Indonesia.
Norwanto, Norwanto
, English Department of Educational Faculty State Islamic Studies Institute (STAIN) Salatiga Jl. Tentara Pelajar No.2 Salatiga, Central Java, Indonesia
Novita Sari, Ratih
, University of Muhammadiyah Prof. DR. HAMKA, Indonesia
Nugrahani, Dyah
, IAIN Surakarta
Nugraheni, Mamik
, SMA Tunas Patria Ungaran
Nugroho, Arif
, IAIN Surakarta (Indonesia)
Nuha, Ulin
, State Institute for Islamic Studie (STAIN) Kudus
Nuraeningsih, Rismiyanto
, Muria Kudus University Gondangmanis PO BOX 53 Kudus Jawa Tengah 59324 Indonesia
Nurhasanah, Siti
, State Institute for Islamic studies of Salatiga
Nurjaleka, Lisda
, Universitas Negeri Semarang (Indonesia)
Nurjannah, Andriana Vita
, Indonesia University of Education (Indonesia)
Nurrohmah, Titik
, MTs Negeri Tanon Waduk Ketro, Tanon, Sragen, Central Java, Indonesia
Nuzulimah, Hanik
, MTs Walen Simo Boyolali
O
Omar, Abdulfattah
, Department of English, Faculty of Arts, Port Said University, Port Said, Egypt
P
Prayati, Zukhairatunniswah
, IKIP Mataram
Pujiyanti, Umi
, English Literature Department, IAIN Surakarta
Purnama, SF. Lukfianka Sanjaya
, IAIN Surakarta
Purnomo, Adi
, SMP 15 Kemusu Boyolali
Purnomo, Budi
, PhD Program - Gadjah Mada University Nusantara Street no.1 Bulaksumur, Yogyakarta INDONESIA 55281
Purnomo, Budi
Purnomo, SF Luthfie Arguby
, IAIN Surakarta
126 - 150 of 241 Items
<<
<
1
2
3
4
5
6
7
8
9
10
>
>>
English Education Department, State Institute for Islamic Studies (IAIN) Salatiga, Indonesia
1979-8903
(Print) and
2503-040X
: (Online)
In the aim of improving the quality of the Journal since
19th October 2016
this journal officially had made cooperation with
ELITE Association Indonesia (The association of Teachers of English Linguistics, Literature & Education)
. See
The MoU Manuscript
.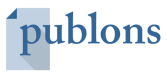 Click for More....
REGISTER JOURNAL :
http://journalregister.iainsalatiga.ac.id/
is licensed under a
Creative Commons Attribution-ShareAlike 4.0 International License