An Error Analysis of Using Plural Nouns in English Sentences" A Case Study of the Second Year Students of MA Al-Manar Tengaran in the Academic Year 2003/2004
Abstract
By doing this research, the writer hopes that the results will be helpful to the English learner in order to be more careful in using plural nouns in English sentences. The subject of research is the second year students of MA Al- Manar Tengaran in the academic year 2003/2004.The writer uses random sampling by lottery method to get the sample of research. The writer analyses the data by making the observation of all collected data, Categorizing the data by giving codes for cash data, categorizing the data by giving codes for cash data, and interpreting data info substantive theory. The result of the study shows that there are dominant errors which are made by students of second years of MA Al- Manar to use plural nouns in English.
Keywords: Plural;   Random Sampling; Categorizing;  Dominant;   Error
Keywords
Plural, Random Sampling, Categorizing, Dominant, Error
DOI:
https://doi.org/10.18326/rgt.v2i2.145-160
Refbacks
There are currently no refbacks.
Copyright (c) 2009
License URL:
https://creativecommons.org/licenses/by-sa/4.0/
English Education Department, State Institute for Islamic Studies (IAIN) Salatiga, Indonesia
1979-8903
(Print) and
2503-040X
: (Online)
In the aim of improving the quality of the Journal since 19
th
October 2016 this journal officially had made cooperation with
ELITE Association Indonesia
(The association of Teachers of English Linguistics, Literature & Education). See
The MoU Manuscript
.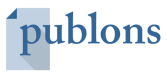 Click for More....
REGISTER JOURNAL :
http://journalregister.iainsalatiga.ac.id/
is licensed under a
Creative Commons Attribution-ShareAlike 4.0 International License