Exploring the Potential of online English Websites In Teaching English To Non-Linguistic Major Students: BreakingNewsEnglish As Example
Abstract
The Internet has captured the attention of teachers and language instructors from all over the world due to its online teaching materials. The Internet-based material has allowed distance-learning projects. This article explores the potential role of EFL websites as a supplement in classroom instruction. As an example, an English-language based news website, www.breakingnewsenglish.com, has been designed to teach English to non-linguistic major students. The authors of this article offer methodological recommendations on using Internet-based materials, describe stages of work with authentic texts, and note linguistic and communicative skills developed in the course of work. The recommendations have been formed based on teachers and students' descriptions of the materials provided by the website in question. This descriptive article will hopefully contribute to the literature on online teaching and learning materials, particularly in the field of EFL.
Keywords: foreign languages, online educational resource, news website, communicative skills
References
Banville, S. (2012). www.BreakingNewsEnglish.com 1000 Ideas and Activities for Language Teachers.
Barnes, S. B. (2009). Relationship networking: Society and education. Journal of Computer-Mediated Communication, 14(3), 735-742.
Baron, G.L., & Bruillard, E. (1996). L'Informatique et ses Usages dans l'Education. Paris: PUF.
Callahan, E. (2006). Cultural similarities and differences in the design of university web sites. Journal of Computer-Mediated Communication, 11(1), 239–273
Chang, M.-M., & Lin, M.-C. (January 01, 2019). Experimental Study on Strategy-Oriented Web-Based English Instruction for EFL Students. Journal of Educational Computing Research, 56, 8, 1238-1257.
Kartal, E. (2005). The Internet and Autonomous Language Learning: A Typology of Suggested Aids. Place of publication not identified: Distributed by ERIC Clearinghouse.
Kartal, E. & Uzun, L. (2010). The Internet, Language Learning, and International Dialogue: Constructing Online Foreign Language Learning Websites. Turkish Online Journal of Distance Education-TOJDE April, Vol.11, Number 2, pg. 90-104
Kirsanova O.F. (2001). Ispol'zovanie autentichnyh materialov na urokah anglijskogo yazyka kak sredstva formirovaniya inoyazychnoj kul'turologicheskoj kompetencii/URL: https://xn--i1abbnckbmcl9fb.xn--p1ai/%D1%81%D1%82%D0%B0%D1%82%D1%8C%D0%B8/509250/
Kır, E., & Kayak, S. (December 10, 2013). The Evaluation of Websites Teaching English as a Foreign Language (efl). Procedia - Social and Behavioral Sciences, 106, 2788-2795.
Lancien, T. (1998a). Réseau et Français Langue Etrangère. Conférence Virtuelle sur les Applications des TIC dans l'Enseignement du Français Langue Etrangère. Agence Intergouvernementale de la Francophonie, du 7 au 18 Décembre 1998. http://ciffad.francophonie.org/CONFFLE/RESSOURCES/contrib-lancien.html
Listyani, L. ., & Kristie, L. S. (November 29, 2018). Teachers' Strategies to Improve Students' Self-Confidence in Speaking: A Study at Two Vocational Schools in Central Borneo. Register Journal, 11, 2, 139.
Malihah, N. (June 01, 2010). The Effectiveness of Speaking Instruction through Task-Based Language Teaching. Register Journal, 3, 1, 85.
Mangenot, F. (1998). Classification des apports d'Internet à l'apprentissage des langues Classification of the Internet Contribution to Language Learning. Adalsic.
Mkrttchian, V., Krevskiy, I., Bershadsky, A., Glotova, T., Gamidullaeva, L., & Vasin, S. (January 01, 2019). Web-Based Learning and Development of University's Electronic Informational Educational Environment. International Journal of Web-Based Learning and Teaching Technologies, 14, 1, 32-53..
Parks, M. (2009). What will we study when the Internet disappears?. Journal of Computer-Mediated Communication, 14(3), 724-729.
Shankar, P. R., Piryani, R. M., Singh, K. K., & Karki, B. M. S. (December 13, 2012). Student feedback about the use of role plays in Sparshanam, a medical humanities module. F1000research.
Starodubceva E.A. (2017) Primeneniya Internet resursov pri obuchenii inostrannomu (anglijskomu) yazyku // Elektronnoe nauchnoe izdanie «Trudy MEHLI» / URL: https://refdb.ru/look/2305701.html
Ter-Minasova S.G. (2000) YAzyk i mezhkul'turnaya kommunikaciya / S.G. Ter-Minasova. M.: Izd-vo Moskva. P. 261
DOI:
https://doi.org/10.18326/rgt.v12i1.1-12
Refbacks
There are currently no refbacks.
Copyright (c) 2019
License URL:
http://creativecommons.org/licenses/by-sa/4.0/
English Education Department, State Institute for Islamic Studies (IAIN) Salatiga, Indonesia
1979-8903
(Print) and
2503-040X
: (Online)
In the aim of improving the quality of the Journal since 19
th
October 2016 this journal officially had made cooperation with
ELITE Association Indonesia
(The association of Teachers of English Linguistics, Literature & Education). See
The MoU Manuscript
.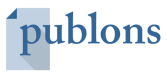 Click for More....
REGISTER JOURNAL :
http://journalregister.iainsalatiga.ac.id/
is licensed under a
Creative Commons Attribution-ShareAlike 4.0 International License