Factors Contributing to EFL Students' Speaking Anxiety
Abstract
This small-scale study aimed to factors that contribute to foreign language speaking anxiety among international tertiary students in Indonesia. The study drew on a qualitative method where seven International students studying at three universities in Indonesia were interviewed. The collected data then were transcribed and analyzed using a thematic analysis. The result revealed that the student participants experienced both facilitative and debilitative speaking anxiety when interacting with their peers during classroom learning. Language barriers, negative attitudes, intercultural communication apprehension were identified to provoke FLSA among the students. More importantly, these three factors also contributed to students' feeling of speaking anxiety in their daily communication.
Keywords: English as a Foreign Language (EFL), Foreign Language Speaking Anxiety (FLSA), Facilitative and Debilitative Speaking Anxiety
References
Ahmed, N. F. (2016). An exploration of speaking anxiety with Kurdish university EFL learners. Journal of Education and Practice, 7(27), 99–106.
Akkakoson, S. (2016). Speaking anxiety in English conversation classrooms among Thai students. Malaysian Journal of Learning and Instruction, 13, 63–82.
Amiri, F., & Puteh, M. (2018). Oral communication apprehension among international doctoral students. Canadian Center of Science and Education, 11(2), 164–171. http://doi.org/10.5539/elt.v11n2p164
Awan, R., Azher, M., Anwar, M., & Naz, A. (2010). An investigation of foreign language classroom anxiety and its relationship with students' achievement. Journal of College Teaching & Learning, 7(11), 33–40.
Azarfam, Y., & Baki, R. (2012). Exploring language anxiety regarding speaking skill in Iranian EFL learners in an academic site in Malaysia. International Journal of Applied Linguistics and English Literature, 1(2), 153–162.
Balta, E. (2018). The relationship among writing skills, writing anxiety and metacognitive awareness. Journal of Education and Learning, 7(3).
Bekleyen, N. (2009). Helping teachers become better English students: Causes, effects, and coping strategies for foreign language listening anxiety. Science Direct, 664–675.
Blume, B. D. (2013). Communication apprehension: A barrier to students' leadership, adaptability, and multicultural appreciation. Academy of Management Learning and Education, 12(2).
Brown, L. (2008). Language and anxiety: An ethnographic study of international postgraduate students. Evaluation & Research in Educationvaluation and Research in Education, 21(2), 75–95.
Cheng, Y. (2004). EFL students writing anxiety: Sources and implications. English Teaching & Learning, 29(2), 41–62.
Cheng, Y. (2005). EFL learners' listening comprehension anxiety. English Teaching and Learning, 3, 25–44.
Choubey, A. (2011). Language anxiety as a major impediment in learning/teaching English. Advances in Language and Literary Studies, 2(2), 210–218.
Ebrahimi, R. (2013). Anxiety as deterring element in learning English for oral communication among EFL students. International Journal of Applied Llanguage Learning and Applied Linguistics World, 4(3).
Gopang, I., & Bughio, F. (2015). Foreign Language Anxiety and Intercultural Communication Sensitivity. ELF Annual Research Journal, 17, 93–106.
Hammad, E., & Ghali, A. (2015). Speaking anxiety level of Gaza EFL pre-service teachers: Reasons and sources. World Journal of English Language, 5(3).
Hellsten, M., & Prescott, A. (2004). Learning at university: The international student experience. International Education Journal, 5(3), 344–351.
Hewitt, E., & Stephenson, J. (2012). Foreign language anxiety and oral exam performance: A replication of Phillips's MLJ study. The Modern Language Journal, 96(2), 170–189.
Horwitz, E; Horwitz, M; Cope, J. (1986). Foreign language classroom anxiety. The Modern Language Journal, 70(2), 125–132.
Meng, Z., & Tseng, L. (2013). Writing anxiety and EFL graduates' academic writing practices: A case study on two EFL graduate students' learning to write thesis proposals. In International Conferene and Workshop on TEFL and Applied Linguistics (pp. 8–9).
Pong, K. H. (2010). Learners' anxieties on posting their own speeches on Youtube.com: Facilitative or Debilitative? College English Issues and Trends, 3, 73–100.
Rajab, A., Zakaria, W., Rahman, H., Hosni, A., & Hassani, S. (2012). Reading anxiety among second language learners. Procedia - Social and Behavioral Sciences, 362–369.
Sari, W. (2017). The relationship between reading anxiety and reading strategy used by EFL student teachers. Edukasi: Jurnal Pendidikan Dan Pengajaran, 4(2), 1–9.
Selvam, P., Mohd, E., S., B., Swaminathan, V., & Baskaran, S. (2016). Effects of debilitative and facilitative anxiety on speaking in second language among Malaysian ESL learners. UMCCed, 1–20.
Seyitoglu, F., Guven, A., & Kocabulut, O. (2015). Effects of intercultural communication apprehension on satisfaction of foreign students. In Proceedings of the First European Academic Research Conference on Global Business, Economics, Finance and Social Sciences (pp. 1–12).
Stewart, F., & Tassie, K. E. (2011). Changing the atmos'fear' in the public speaking classroom. International Journal of Humanities and Social Science, 1(7), 9–13.
Suleimenova, Z. (2013). Speaking anxiety in a foreign language classroom in Kazakhstan. Social and Behavioral Sciences.
Tahsildar, M., & Yusoff, Z. (2014). Investigating L2 students' listening anxiety: A survey at a Malaysian university. International Journal of Language Education and Applied Linguistics, 1, 43–52.
Tóth, Z. (2011). Foreign language anxiety and advanced EFL learners: An interview study. WoPaLP, 5, 43.
Xu, F. (2011). Anxiety in EFL listening comprehension. Theory and Practice in Language Studies, 1(12), 1709–1717.
Yang, S., Salzman, M., & Yang, C. (2015). Exploring the adjustment problems among international graduate students in Hawaii. Horizon Research Publishing.
Zarei, A. (2014). The effect of reading anxiety and motivation on EFL learners' choice of reading strategies. Journal of Applied Linguistics and Language Research, 1(1), 12–28.
Zhiping, D., & Paramasivam, S. (2013). Anxiety of speaking English in class among international students in a Malaysian university. International Journal of Education and Research, 1(11), 1–16.
Zhou, G. (2014). A study of the first year international students at a Canadian university: Challenges and experiences with social integration. Canadian and International Education, 43(2).
DOI:
https://doi.org/10.18326/rgt.v12i1.13-27
Refbacks
There are currently no refbacks.
Copyright (c) 2019
License URL:
http://creativecommons.org/licenses/by-sa/4.0/
English Education Department, State Institute for Islamic Studies (IAIN) Salatiga, Indonesia
1979-8903
(Print) and
2503-040X
: (Online)
In the aim of improving the quality of the Journal since 19
th
October 2016 this journal officially had made cooperation with
ELITE Association Indonesia
(The association of Teachers of English Linguistics, Literature & Education). See
The MoU Manuscript
.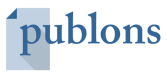 Click for More....
REGISTER JOURNAL :
http://journalregister.iainsalatiga.ac.id/
is licensed under a
Creative Commons Attribution-ShareAlike 4.0 International License