Enhancing Students' Speaking Through the Process of Performing Drama
Abstract
An action research has always been interesting thing for teacher because the root of it is taken from their own problems. This study is a self reflection of a problem that is faced by the researcher. It focuses on a certain activity in a certain class and at a certain period of time. Questionnaires, interview sheet, observation sheet, students' worksheets, and teacher's lesson plans serve as data resources. The result shows a significant increase in the students score. However, there is variation on the general result.
 Keywords:collaborative learning; drama ; motivation
Keywords
collaborative learning, drama, motivation
DOI:
https://doi.org/10.18326/rgt.v7i1.37-50
Refbacks
Copyright (c) 2015
License URL:
https://creativecommons.org/licenses/by-sa/4.0/
English Education Department, State Institute for Islamic Studies (IAIN) Salatiga, Indonesia
1979-8903
(Print) and
2503-040X
: (Online)
In the aim of improving the quality of the Journal since
19th October 2016
this journal officially had made cooperation with
ELITE Association Indonesia (The association of Teachers of English Linguistics, Literature & Education)
. See
The MoU Manuscript
.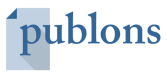 Click for More....
REGISTER JOURNAL :
http://journalregister.iainsalatiga.ac.id/
is licensed under a
Creative Commons Attribution-ShareAlike 4.0 International License