Photovoice: A Tool of Reflective Learning to Enhance Students' Speaking Ability
Abstract
Students tend to do the same mistakes when performing an oral speaking test. Due to the lack of students' skill in performing speaking, it triggers the researchers to raise this issue so the problem of students in performing speaking could be solved by using reflective learning based on reflective learning strengths. Narrative inquiry is used in this research to elaborate the method, in order to find and analyze the data, photovoice in which more practical is needed by collaborating with SHOWeD analysis. The participants of this study are 15 students who join speaking class of English Education Department. This article provides the findings of the use of reflective learning in the classroom to gain students' speaking ability for college students. In conclusion, the use of reflective learning from lectures to enhance students' speaking ability could be achieved through a certain treatment during the learning and teaching process.
Keywords:  Reflective Learning;  Speaking Ability;  Narrative Inquiry;  Photovoice.
References
Akkakoson, S. (2016). Speaking Anxiety In English Conversation Classrooms Among Thai Students . Malaysian Journal of Learnng and Instruction , (13):63-82.
Anandari, C. L. (2015). Indonesian EFL Students Anxiety In Speech Production: Possible Causes and Remedy. TEFLIN JOURNAL, 26(1).
Bard, R. (2014). Focus on Learning: Reflective Learners and Feedback. TESL-J, 18(3).
Blumberg. (2014). How Critical Reflection Benefits Fculty as They Implement Learner- Centerd Tecahing. New Direction For Teaching and Learning, 144.
C Hursen, F. G. (2017). The Impact of Reflective Teaching Applications Supported by Edmodo on Prospective Teachers' Self-Directed Learning Skills. International Journal of Emerging Technologies in Learning, 12(1).
Castillo, E. A. (2010). Exploring Reflective Teaching through Informed Journal Keeping and Blog Group. 12(2), 87-105.
Chan, E. (2017). Narrative Inquiry: A Dynamic Relationship between Culture, Language and Eduaction. The Australian Journal of Taeacher Education, 42(6).
Chorng-Shiuh Koong, T.-I. Y.-C.-T.-C. (2014). An Investigating into effectiveness of different reflective learning strategies for learning operational software. Science Direct, 167-168.
Crystal, D. (2003). English as a global language. Cambridge : Cambridge University Press.
Ertin, Y. R. (2014). Developing Assessment for Speaking. IJEE, 1(2).
Farrel, T. C. (2012). Reflecting on Reflective Practice: (Re) Visiting Dewery and Schon. TESOL Journal, 3(1).
Fatemipour, H. (2013). The efficiency of the tools used for reflective teaching in ESL contexts. Elsevier.
Galea, S. (2012). Reflecting Reflective Practice. Reseacrh Gate, 44(3), 245-258.
Hauck, M. (2005). Exploring the link between language anxiety and learner self management in open language learning contexts. European Journal of Open Distance and E-Learning.
Jakee, K. (2011). Overhauling Technical Handouts for Active Student Participation: A Model for Improving Lecture Efficiency and Increasing Attendance. International Journal of Teaching and Learning in Higher Education, 23(1), 98-108.
Mason, B. (2016). Reflection for learning, learning for reflection:Developing Indigenious competencies in higher education. Journal of University Teaching and Learning Practice, 13(2), 169.
NCAA. (2015). Focus on Learning: Students Reflecting on Their Learning. Dublin: NCAA.
R.M Yasin, A. R. (2012). Framework for Refletive Learning Using Portofolios in Pre-Servic Teacher Training. Science Direct, 46.
Radulescu, C. (2013). Reinventing Reflective Learning Methods in Teacher Education. Science Direct, 78, 11-15.
Sawir, E. (2005). Language difficulties of international students in Australia: The effect of prior learning experience. International Education Journal, 6(5).
Suwartono. (2014). Enhancing The Pronunciation of English Suprasegmental Features Through Reflective Learning. TEFLIN Journal, 25(1).
Suzanne Thomas, D. S. (2013). A Reflective Teaching Road Map for Pre- service and Novice Early Childhood Educators. International Journal of early Childhood Speacial Education, 5(1).
DOI:
https://doi.org/10.18326/rgt.v11i1.59-78
Refbacks
There are currently no refbacks.
Copyright (c) 2018

This work is licensed under a
Creative Commons Attribution-ShareAlike 4.0 International License
.
English Education Department, State Institute for Islamic Studies (IAIN) Salatiga, Indonesia
1979-8903
(Print) and
2503-040X
: (Online)
In the aim of improving the quality of the Journal since 19
th
October 2016 this journal officially had made cooperation with
ELITE Association Indonesia
(The association of Teachers of English Linguistics, Literature & Education). See
The MoU Manuscript
.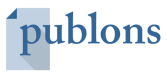 Click for More....
REGISTER JOURNAL :
http://journalregister.iainsalatiga.ac.id/
is licensed under a
Creative Commons Attribution-ShareAlike 4.0 International License